Discover more from Expanding Circles - by Marina
Trying to make sense
Keeping it real
about babies and anniversaries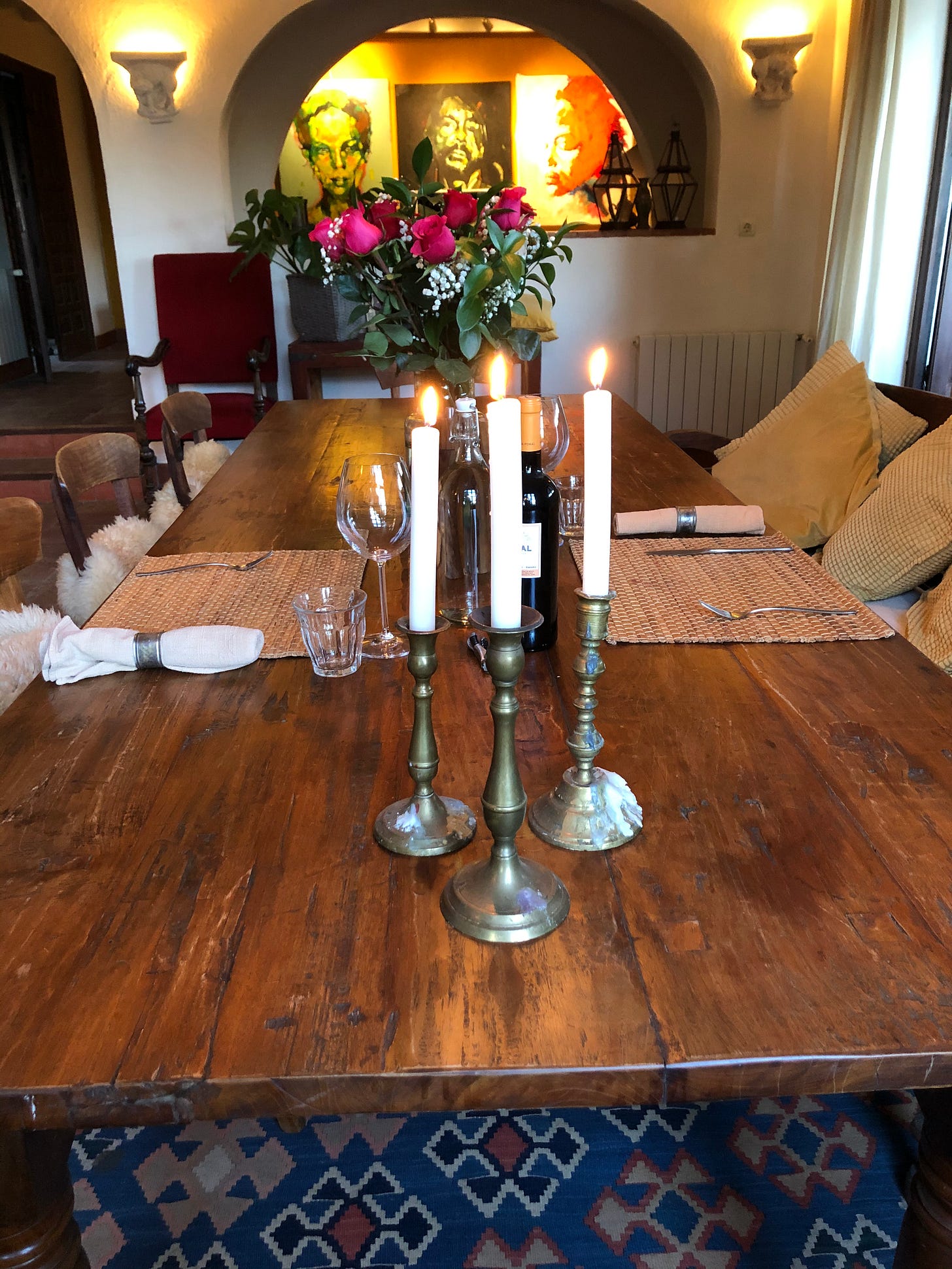 We were all in a circle. I felt a tribal kind of connection. All women, of different ages, mostly in their late twenties. Making me, together with two others, the older generation. The mothers.
As we were sitting there offering our individual blessings to the mother to be, it occurred to me, that I was now that woman I used to look at with a mixture of awe and irritation. That air of quiet confidence that comes with raising two into early adulthood. Is that what it was?  At the same time not wanting to be raining on the beautiful tenderness of the bliss parade that had been created by the young friends that came before me.
"Thanks for keeping it real" the mother to be said sweetly after I shared the words I thought I had wanted to hear at the time I was expecting our first. The words to help me through the moments of uncertainty, doubt, exhaustion and confusion of a young mother. The realisation, three days after the newborn's birth sets in, that this kid is here to stay. And you are its mother. Forever. Feeling overwhelmed at times, is proof of our humanity, not of our weakness. I felt tears closer than I had expected them as I remembered challenging times only a few years back. No need to share that just yet.
It's a bit like getting married and expecting to 'live happily ever after'. Wondering a few years down the marital road whose fault it is that the fairy tale romance is slowly wearing off. Surely we were not going to make those mistakes? Surely we were going to hold on to the magic? 
Twenty three years later it is with a sense of pride and joy that we celebrate our anniversary. Recognising our union as two individuals sharing parenthood, our work and our dreams. In our newly created life we are now combining forces to contribute to a more regenerative world. We discuss visions and theories, argue now and then but mostly listen to discover the other has a point. Again. 
We have also come to understand and accept that there have been/will be days that we feel severely misunderstood, unappreciated and maybe even unloved. That once in a while we will wonder what it would be like to be married to somebody else, that person who would surely always understand us, appreciate us and love us without fail. That person who would always empty the dishwasher first.
Keeping it real helps to understand that we both go through these fluctuations at different times in our lives and by choosing to accept our individual peculiarities, understanding this too will pass, gives an enormous sense of peace. The commitment to allowing growth pains as we both, in our own way, practise the art of living. Committing to consciously reconnecting every time one of us tends to float off.  Cajoling the other back into our relational space with tender curiosity. Choosing compassion when judging would be so much easier.            
Keeping it real is about showing up time and again and being vulnerable. Making the other a priority when life gets in the way. Keeping it real is the best guarantee to maintaining the flame alive. 
Thank you my love for sharing your life with mine all these years. 
We're only getting better.